Revolutionizing Food & Beverage compliance management with Ekko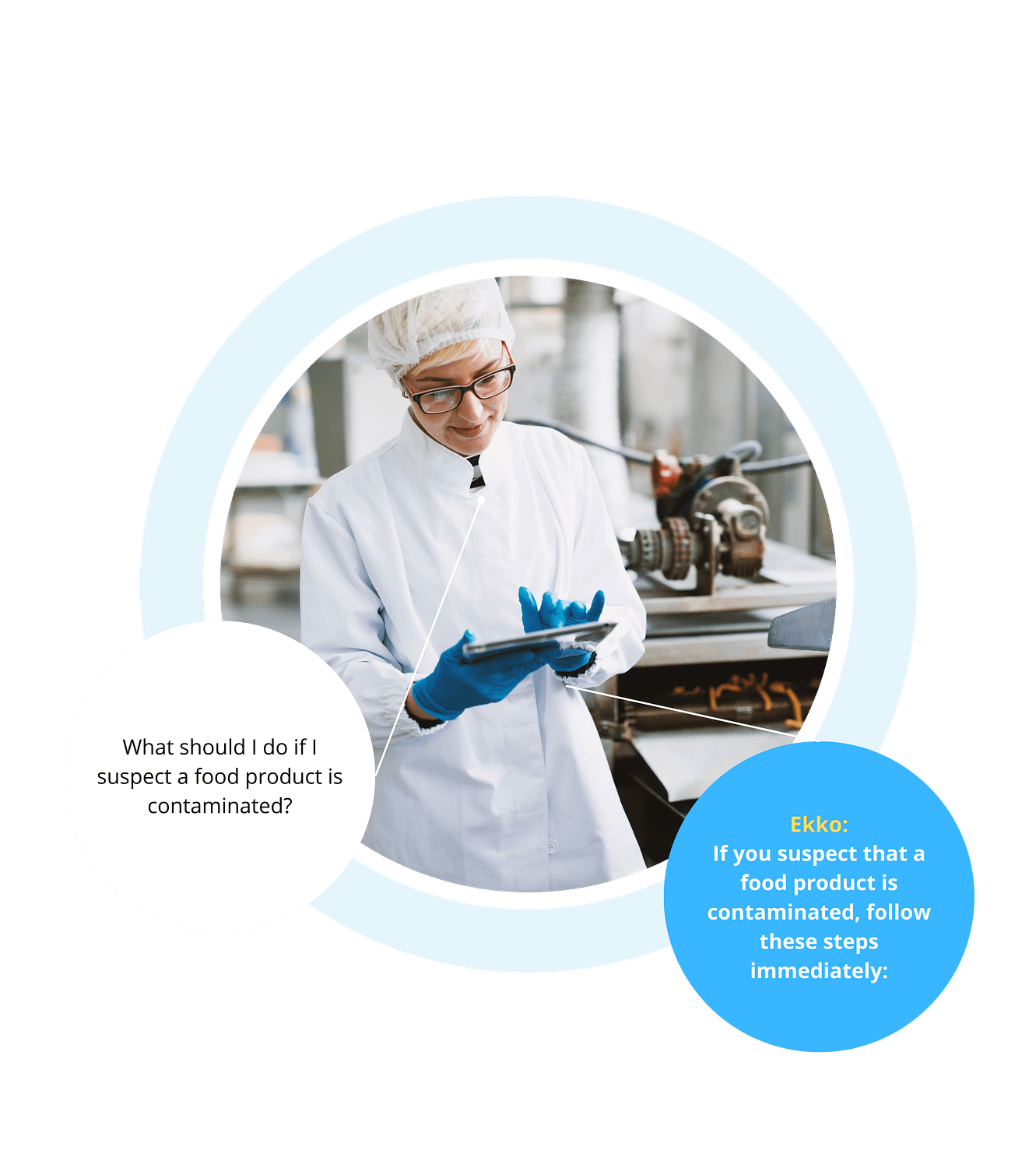 Transforming compliance management for the food and beverage industry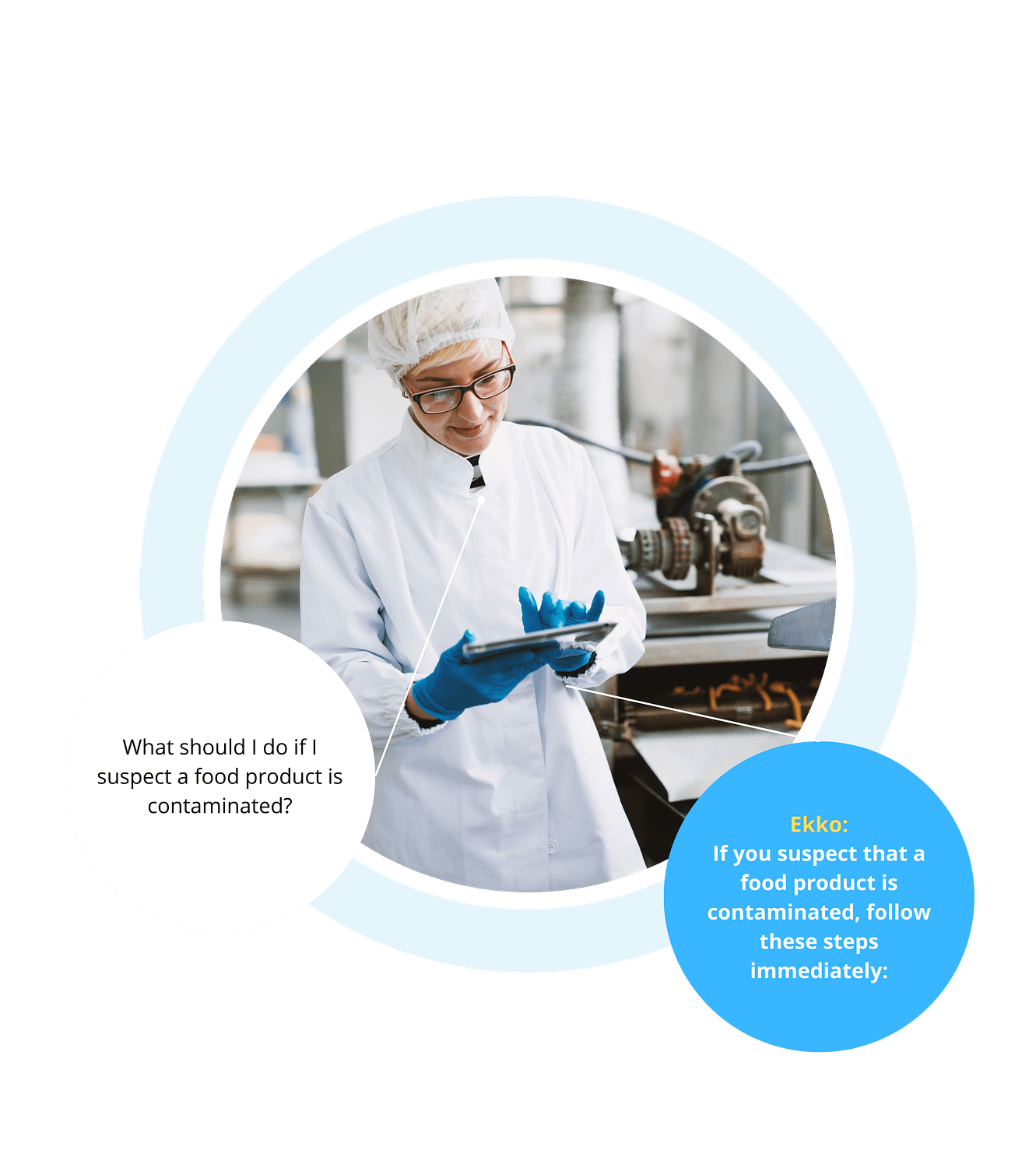 Safeguard your workforce and customers with real-time policies, procedures, and training and gain comprehensive compliance insights and operational excellence
Why choose Ekko?
Transforming compliance into a strategic asset
Ekko empowers your food and beverage business to leverage compliance as a strategic asset. Our AI-powered platform simplifies complex compliance tasks, reduces errors, and saves valuable time.
Seamless policy integration
Integrate compliance, policy management, and learning seamlessly with Ekko. Our platform offers a unified ecosystem for policy development, implementation, and enforcement, ensuring compliance and operational excellence.
Join leading food and beverage organizations in embracing compliance excellence
Ekko is poised to serve as your trusted partner in the food and beverage industry, offering solutions to streamline compliance management, empower your workforce, and enhance business resilience. Experience how Ekko can help your food and beverage business achieve unmatched compliance excellence.
Popular Food & Beverage sector insights
Ready to transform your food & beverage compliance management?
Arrange a personalized demo with an Ekko expert