Communicate and adapt to change, faster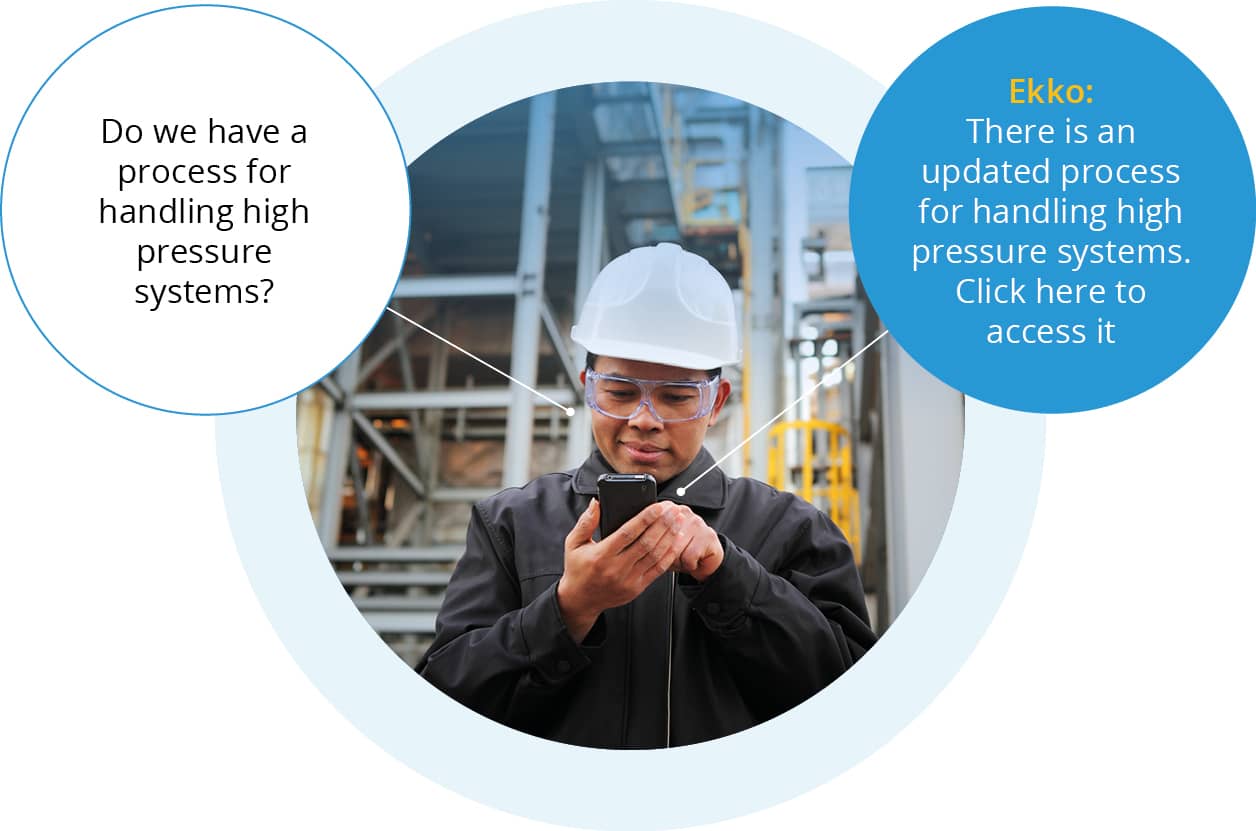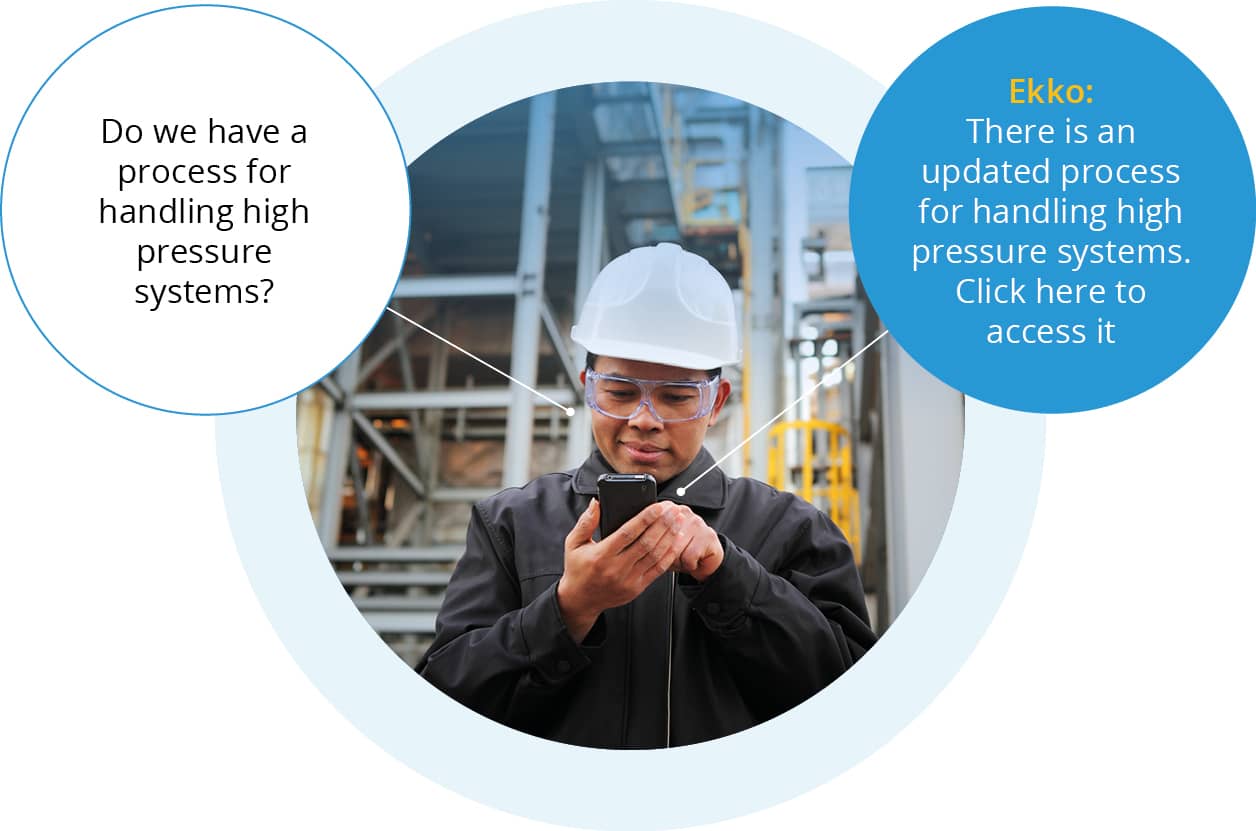 Empower your frontline workforce to become experts and accelerate their productivity and performance in one unified mobile platform
Policy & procedure management at the speed of change
Ekko transforms manual, document-based processes into digital, interactive, mobile-friendly forms, inspection checklists, and risk assessment questionnaires with approval workflows and version controls.
Automate and optimize policy management processes, down to individual frontline users
Enable continuous frontline operational- and compliance controls
Simplify third-party compliance, increase on-time completion and attestation rates
Just ask Ekko
Ekko intelligently pairs your frontline employee and contractors' daily routines with your organization's policies, procedures, and training to communicate operational knowledge, corporate governance, and skill development opportunities right when they are needed, in a human-like user experience.
Close skills gaps today, and be prepared for the future of work
Ekko keeps your employees' knowledge and skills up to date, and helps you plan for the skills your organization needs in the future.
Enhanced visibility and insights into workforce skills
Automate personalized, self-serve development plans and training
Bring compliance and training into a single, unified frontline user experience
Ready-to-Use EHS Content
Save time and money by quickly adding and sharing interactive and mobile-friendly OSHA compliant EHS eLearning courses from our content library.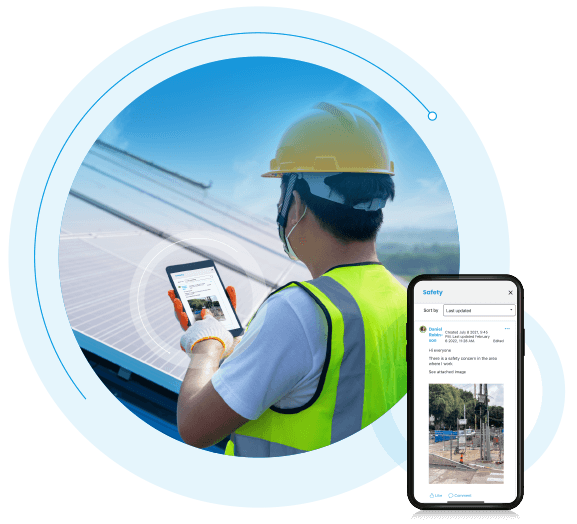 Accelerate workforce skills acquisition with real-time communication and knowledge sharing
Ekko helps foster engagement with workers on the frontline, allowing your experts to easily create, capture and share technical and professional workspaces that employees can access from anywhere, on any device.
Bring managers and frontline teams closer together
Automated, personalized content curation and recommendations
Generate scannable QR codes to access knowledge, policies and procedure in one click
Next-generation policy management
Design, build, collaborate and transform your policies and procedures into multi-lingual, interactive and video-based content, available on any device.
Make data-driven decisions on your talent, performance and competency development strategies
With Ekko's employee performance tools, you can make data-driven decisions to identify risks associated to churn and skill gaps and offer effective onboarding experiences to new employees and skill-up opportunities for your existing workforce. 
Map skills to roles and personalize skilling and reskilling programs down to a single employee level
Design, build and communicate personalized, clear skill and career development programs
Understand which employees are most at-risk of leaving and why
Ekko helps you boost operational efficiencies by moving back-office teams up the value chain by automating repetitive, manual tasks.  
Free up time to focus on value-adding tasks and deliver policy, process, and compliance information at the point of need for greater productivity among engineers and other field workers
Popular insights for energy sector organizations
See what Ekko can do for you
Watch a quick overview or arrange a personalized demo with an Ekko expert