Harness next-gen technology to improve operational effectiveness
Operate flawlessly. Everyday. Everywhere.
Ekko automatically pairs your organization's policies, procedures and learning materials with employees' daily routines – ensuring compliance and performance like never before. 
Watch the video to learn how Ekko helps keep construction workers safe, certified and connected while out in the field.
Ensure compliance even with changing regulations
With Ekko, ensuring your workers have access to the latest policies and procedures is simple – so your back office teams can spend less time administrating and more time on value-adding activities
Quickly notify employees of updated operating procedures in line with regulation changes
Track certificate expiry and maintain audit trails with ease
Provide anytime access to important policy documents
Ready-to-Use Content
Access thousands of mobile-friendly eLearning courses from our content library to help save time and money whilst keeping OHSA-compliant – leaving more budget for critical custom training materials.
Inform, re-skill and upskill workers with ease
Ekko takes the admin headache out of ensuring workers have access to the information and knowledge they need, when they need it. 
Push notifications and QR codes provide quick access to location-based content<
Create training and development plans, personalized to employee's unique skills and experiences
Maintain and update records of learning anytime, anywhere
Just ask Ekko
Accessing key policy and procedure and training materials is just a simple request away thanks to Ekko's AI-powered, human-like chatbot – which surfaces operational knowledge, corporate governance, and skill development opportunities whenever, wherever your workers need them.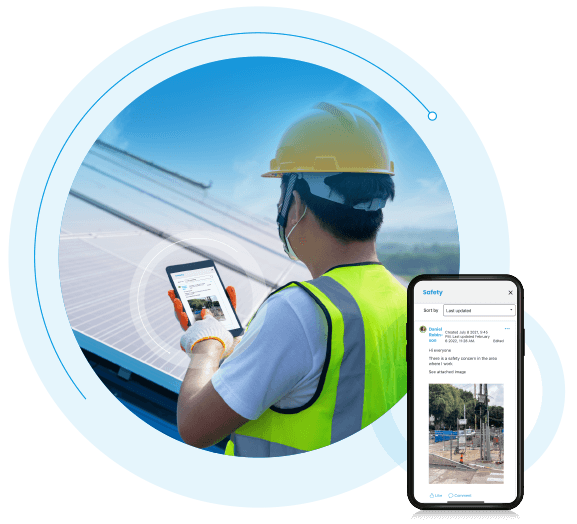 Eliminate information and knowledge silos across your workforce and supply chain
With Ekko, workers can communicate and collaborate with peers, contractors and other third parties 
Notify onsite colleagues of hazards in realtime using dedicated communication channels
Ask for help or share advice wherever you are
Curate learning materials and content from within and outside of your organization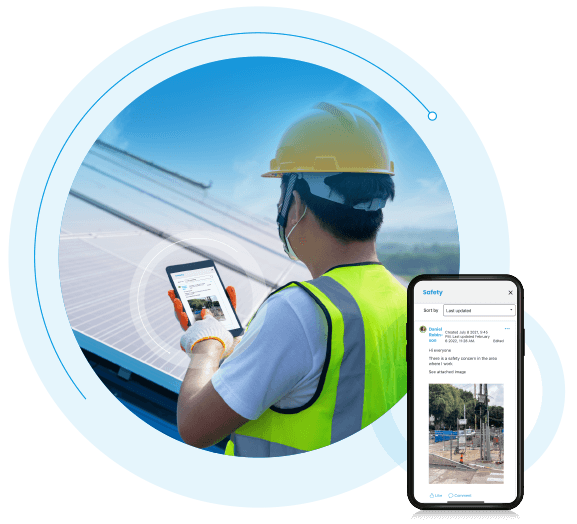 Accelerate knowledge sharing
Empower your internal subject matter experts to share their knowledge with peers through quick and easy-to-create video-based content that's available on any device.
Boost productivity and meet sustainability targets
Get detailed visibility into competencies and skills gaps to create impactful, data-driven strategies that align perfectly with your organization's changing needs.
Build detailed reports at unit, team or individual employee level
Report on and react to performance achievements and concerns faster
Automatically modify learning plans to help close skills gaps
Stay compliant, build resilience and stay ahead of change – no matter how fast the world changes
Popular insights for Construction organizations
See what Ekko can do for you
Watch a quick overview or arrange a personalized demo with an Ekko expert