Request Access to a webinar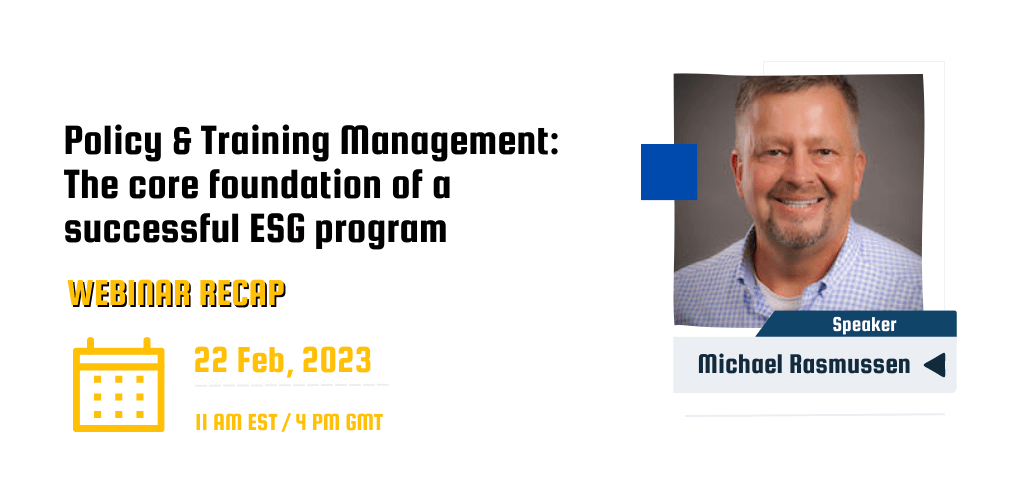 We recently joined forces with leading industry Analyst, Michael Rasmussen to discuss what organizations can do to improve the success of their ESG programs.
In what was a highly informative session, Michael covered everything from the transition to ESG from CSR/Sustainability, the what and why of the problems organizations currently face, and ultimately, what they can do about it to make their ESG programs a success.
If ESG is even remotely on your radar, this is a must-see webinar. If it's not – even more so! If you missed it or want a quick recap, here's a quick summary – along with links to the full recording and other related resources.
(Spoiler: an integrated policy & training management system is a huge step in the right direction.)