Implement strategic and operational change – with fewer challenges and less risk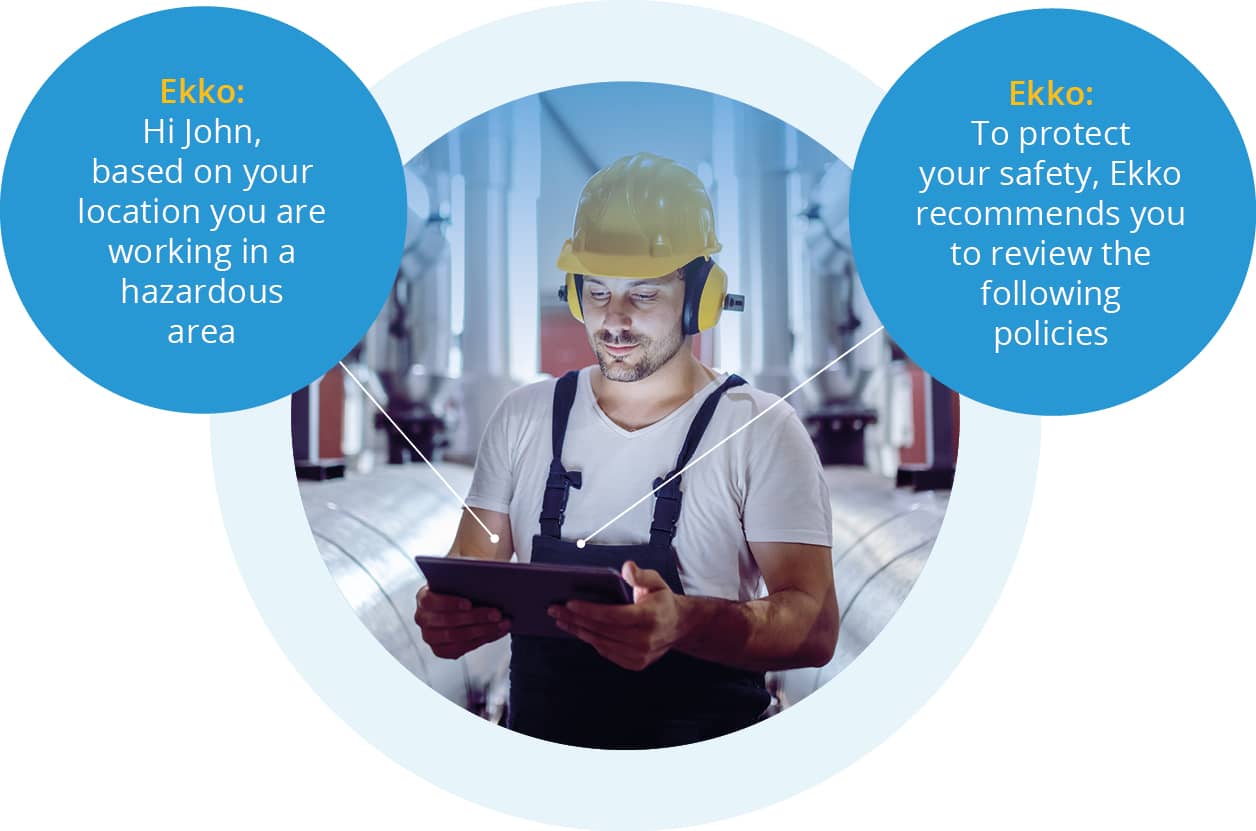 Industry 4.0 technologies are already having a significant economic and technical impact on operations across manufacturing organizations. While innovations in logistics and smart grid technologies create new opportunities, it also creates new challenges.
The Ekko platform brings your people, processes and technology together to adjust faster to changing business models and workforce challenges – helping you stay resilient and ahead of the competition.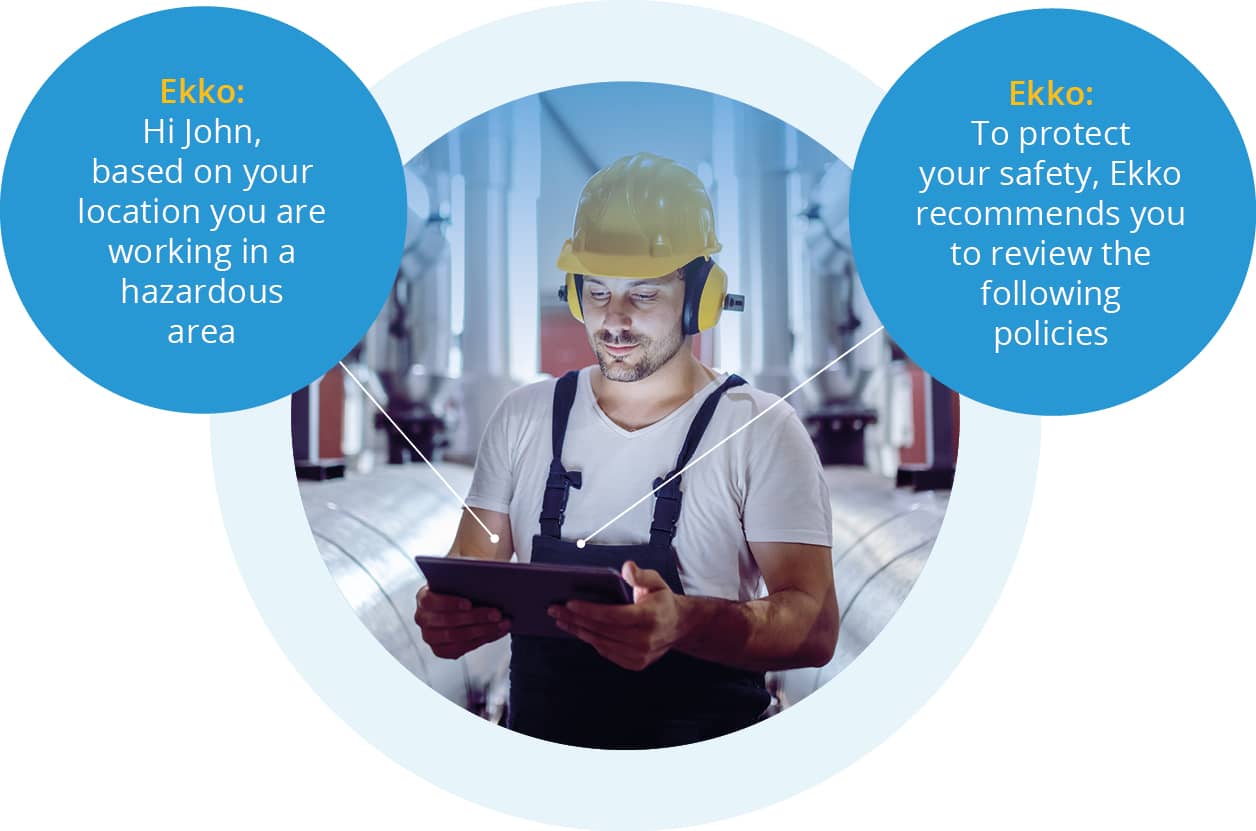 Empower your frontline workforce to become experts and accelerate their productivity and performance in one unified mobile platform
Equip staff with the knowledge they need to succeed
With Ekko, you can give staff the means to manage their own knowledge-based learning and development at their own pace while ensuring they have access to key information whenever they need it.
Create personalized, self-serve development plans
Use push notifications to highlight key updates, newly-released content and expiring certifications
Streamline administration with hierarchy-based organization and competency frameworks
Ready-to-Use Content
Save time and money whilst staying OHSA-compliant with a choice of mobile-friendly eLearning courses from our content library to compliment your bespoke training offering.
Eliminate knowledge silos across your organization and suppliers
Ekko enables production line workers and field service agents to solve challenges together, via peer-to-peer troubleshooting in a digital space. Employees work productively, safely, and compliantly with instant access to documentation, whenever and wherever they need it.
Communicate with back office and peers
Onboard new suppliers faster
Foster engagement and build a culture of learning
Just ask Ekko
Ekko intelligently pairs your frontline employees and contractors' daily routines with your organization's policies, procedures, and training to communicate operational knowledge, corporate governance, and skill development opportunities right when they are needed, in a human-like user experience.
Adopt modern performance management practices for a more productive and competent workforce
Getting the best out of your factory floor and back office employees is made easy with Ekko's suite of performance tools.  Increase productivity and competency when you streamline performance and training data.
Highlight areas for improvement and link to related learning materials and content
Get a more rounded view of performance with 360-degree feedback from peers
Build online records or achievements and plan future growth pathways
Creating engaging content anywhere
Empower your internal subject matter experts to share their knowledge with peers through quick and easy-to-create video-based content that's available on any device.
Accelerate compliance policy and process management
Ekko helps you move away from paper-based compliance to deliver policy and procedure information to production line employees and engineers – exactly when and where they need it.
Automate and optimize policy management processes
Enhance frontline compliance and safety controls
Get a single source of truth about workforce safety certifications and knowledge levels
Ekko moves back-office teams up the value chain by automating repetitive, manual tasks – helping you boost operational efficiencies.
Popular insights for manufacturing organizations
See what Ekko can do for you
Watch a quick overview or arrange a personalized demo with an Ekko expert