Manage Compliance, Competencies and Communications in one unified platform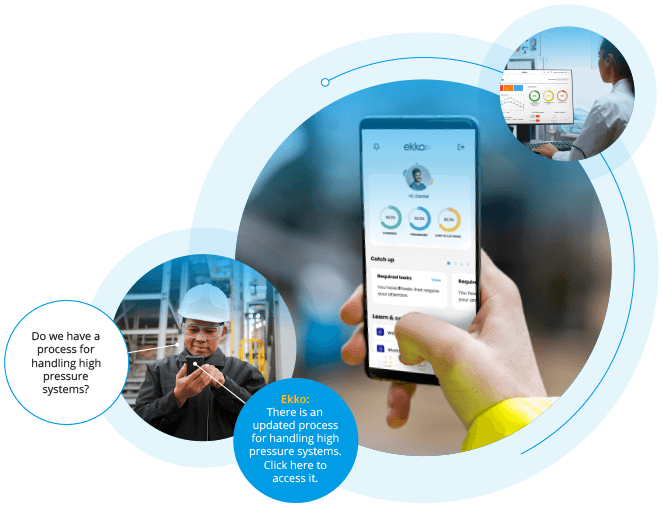 Ekko helps highly-regulated organizations operate flawlessly. Every moment. Every day. Everywhere.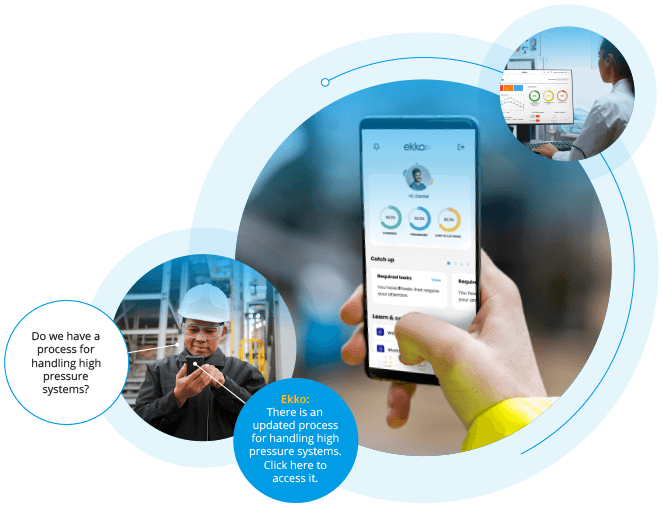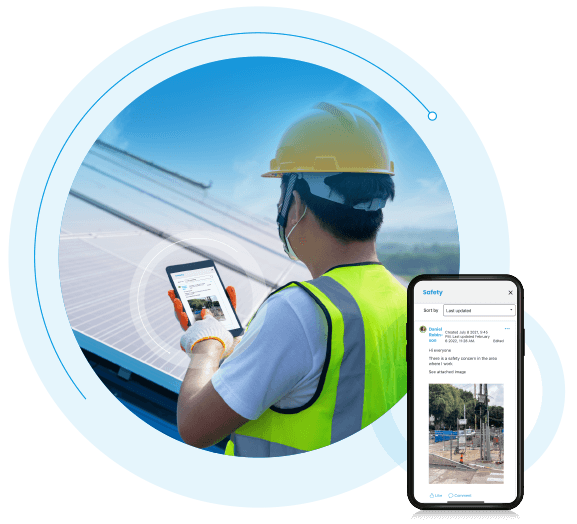 Overcome your biggest operational challenges
In today's fast-moving world, agility matters. Ekko helps you move faster and be ready for whatever tomorrow brings.
Enable frictionless operations, remove performance barriers and bottlenecks, and give your operational workforce the tools, systems and information they need to succeed.
Ekko lets you break away from the limitations of outdated systems and manual processes and unifies policy and procedure management, learning and performance.
Faster, frictionless operations
Enhance compliance
Reduce risk
Achieve business resilience and operational excellence with a connected, competent and compliant workforce
GRC Award Winner 2019
Innovation in User Experience for Policy & Training Management
Everything you need to achieve true business resilience
Meet change head-on. Operate flawlessly today, and be ready for tomorrow. Ekko helps organizations across a range of industries to operate flawlessly and achieve true business resilience, even in fast-changing environments.
Amazing things happen when your people, processes and technology work together in perfect synergy
Ekko brings dispersed workforces closer together in a single, intelligent platform that's powered by artificial intelligence (AI).
Cloud-based
Dedicated mobile app
Scalable & enterprise-ready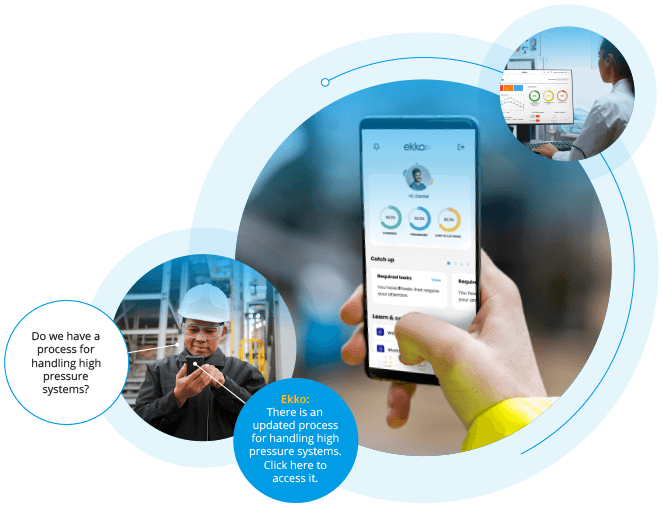 Building business resilience
Browse our latest blog posts and free resources to learn about how to stay ahead of the competition and adapt to the changing demands of the modern world.
Become future ready in a fast changing world
Learn about how the worlds leading organizations are harnessing the latest technology to build resilience in a post-Covid world.